THE MOST UNREAL
SALE OF THE YEAR
WE BELIEVE YOU SHOULD NEVER STOP LEARNING ™
ARE YOU READY FOR SOME DEALS?
Imagine never struggling to edit problematic skin, ever again.
Imagine having an Oscar worthy, custom studio space without ever paying rent.
Imagine a workflow that's so smooth and efficient it makes you extra money.
Imagine being able to learn EVERYTHING PRO EDU has to offer, for as long as you want, without an extended contract.
Imagine all that AND 2 free tutorials, because that's exactly what we're offering this Black Friday.
We know that COVID literally and figuratively kicked everyone's butt this year. From the very beginning, the team at PRO EDU started trying to figure out ways we could help the photography community weather the storm. We found a way to help photographers earn money during our 90 Days of Content. We found COVID safe ways to make tutorials that would help photographers advance, even during lockdown. And now we are launching and discounting products like never before so our community can continue to grow even while times are tough. Because we truly believe that learning is the key to success.
Here is the low-down on what we are offering this year to help you make 2021 the most productive and profitable year of your career.
TWO FREE TUTORIALS WITH PURCHASE
Let's get to the best news, first. No matter what you buy this Black Friday, we will give you TWO FREE TUTORIALS.
You read that right.
2 free tutorials are included with any Black Friday purchase as long as you use the code: FREEADOBE during checkout. Go ahead and add these 2 free tutorials here to your cart, and then at checkout use the code FREEADOBE to get them free with any purchase.
We've also discounted all of our tutorials by more than half.
Because we love you.
CGI IS HERE AND IT'S UNREAL
3D is taking big bites out of the photography industry, particularly in the arena of product photography, and it won't be long before we see it in other genres as well. Rather than wait for the wave to hit and deal with the damage, we want to help photographers capitalize on the change as image makers.
"This might be the most interesting thing I've seen all 2020, I've I've seen it all." - Justin Rosenberg
For those interested in a more personal approach, with access to our instructor and the option to earn a Maxon certification, you can take the CGI for Photographers 6 week synchronous course. Here you'll learn everything you need to know, plus have a structured learning environment, the ability to interact with your fellow students, and access to your instructor during Office Hours.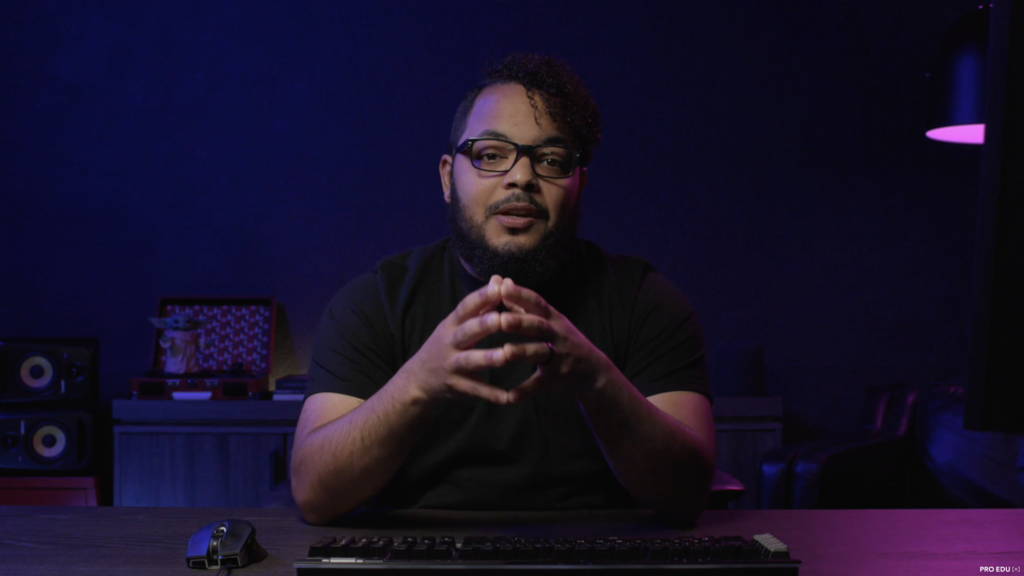 The six week course is limited seating and will say "sold out" if there is no more capacity.
NEW CGI FOR PHOTOGRAPHERS - TUTORIAL RELEASE
Our tutorial CGI for Photographers covers the fundamentals of computer generated imagery from how to use the program to how to render complex objects and compelling scenes, taught by professional CGI artist Dustin Valkema and using industry leading software Cinema 4D by Maxon.
NEW 3D OBJECTS RELEASE - VIRTUAL STUDIO
A killer studio with the kind of props that normally cost thousands of dollars...but there's no rent, and no storage required. For a fraction of the cost. Sound good?
We thought so, too.
ADVANCED SKIN WORKFLOW - NEW
Problem skin will become a thing of the past.
If anyone knows how to edit skin beautifully and efficiently, it's internationally published glamour photographer, Nino Batista. Not only will you learn his entire workflow, from raw processing to color matching, you'll also get the plugin FreqSep control, so you can work along with Nino and master perfect skin.
Why plugins? Because they take advantage of advanced machine learning algorithms that Photoshop's native abilities aren't able to match. Edit skin, instantly apply precise color mapping, create complex luminosity masks with a single click, and create complex sharpening with no halos or artifacts.
It's basically your entire workflow, built by the best in the business, to get you consistently awesome results with less time and effort.
What's that? You want EVERYTHING?
Alright, you can have it.
With the PRO Pass, you will unlock EVERY tutorial in our vault for 5, 10, or 24 months. That's hundreds--no, thousands--of hours of high-quality education from the best photographers and retouchers in the industry.
You choose the length of time that suits you best, and jump on the learning train to the land of Mastery.
WIN PRIZES!

We will also be hosting a LIVE Black Friday get-together in the PRO EDU Facebook Community group, giving away goodies, making announcements, and having a grand 'ol time Friday the 27th at 6pm PST.
You should join us.

But if you can't, make sure to take advantage of these Black Friday deals to get yourself everything you need to kick 2021 right in the booty.